"You are beau­ti­ful, no matter what they say" Senti­men­tal Ballads in Popu­lar Music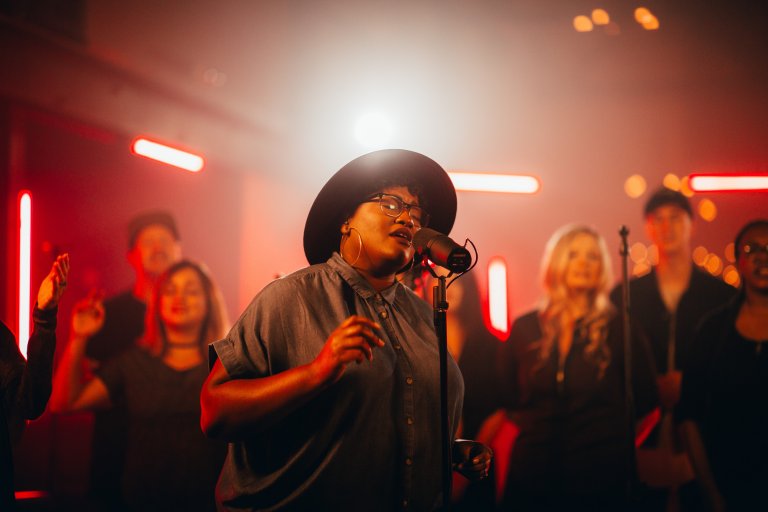 Konferenz
13th – 14th September
University of Siegen, Campus Unteres Schloss
Building US-S, Obergraben 25
Please register to attend the symposium by emailing theresa.nink@uni-siegen.de.
13.09.23
Welcome and Intro­duc­tion to the program.
Prof. Dr. Florian Heesch and Theresa Nink
13.09.23
Keynote
Dr. Emily Gale: What's Love Got to Do With It? Senti­men­ta­lity and the Poli­tics of Excess in Anglo-Ameri­can Pop Song
13.09.23
Dr. Gay J. Brey­ley: "Your absence a catas­tro­phe": Multi­va­lence in Googoosh's 1975 ballad 'Fellow Travel­ler' (Hamsa­far).
13.09.23
Dr. Toivo Burlin: "What my dream is beau­ti­ful, you are so young and warm and bright, the sun in your hair, a fare­well at your house" The senti­men­tal roman­tic songs of Calle Jula­rbo.
13.09.23
Rena Janßen: Ballads in Heart­break High – A Repro­duc­tion of Patri­a­r­chy or "Leaning
Into Diver­sity"?
13.09.23
PD Dr. Knut Holt­strä­ter: From Great Mono­logue to Tele­vi­sion Cham­ber Play. Some Analy­ti­cal Findings on Michael Bolton's "How Am I Suppo­sed to Live Without You" and its Trans­for­ma­tion into a Music Video.
13.09.23
Panel: Senti­men­tal Songs as Poli­ti­cal Inter­ven­ti­ons.
Prof. Dr. Heike Paul: Singing (Senti­men­tal Songs) to the Presi­dent
Elsa-Marga­reta Venz­mer: "You're My Best Friend"? Queer­bai­ting through Senti­men­tal Ballads in Contem­po­rary Buddy TV Series and Its Affec­tive Impact on Fan Prac­ti­ces: Exem­pli­fied by Queen Songs in Good Omens.
Hana Vrdol­jak: "Tears Drop­ping from the Barbed Wire": Hip Hop Senti­men­ta­lity and Prison Aboli­tio­nism
Andrew Wilder­muth: "We," "You," and "Me": Pronouns, Protest, and Baez–Dylan in D.C.
14.09.23
Patri­cia Marie U. Dizon: Balada ng Pags­inta: The Fili­pino Vocal Senti­ment in The Indo­ne­sian Music Indus­try Through Chris­tian Bauti­sta's Ballads.
14.09.23
Gior­dano Calvi: Rema­king 'Aman­doti' (Loving you). Musi­cal migra­ti­ons of a song that was not born 'pop'.
14.09.23
Joint lunch at Mensa Unte­res Schloss
14.09.23
15:00 – 15:45
(also part of GFPM-Conference)