Blog Series: Social media and the 2023 elec­ti­ons in Turkey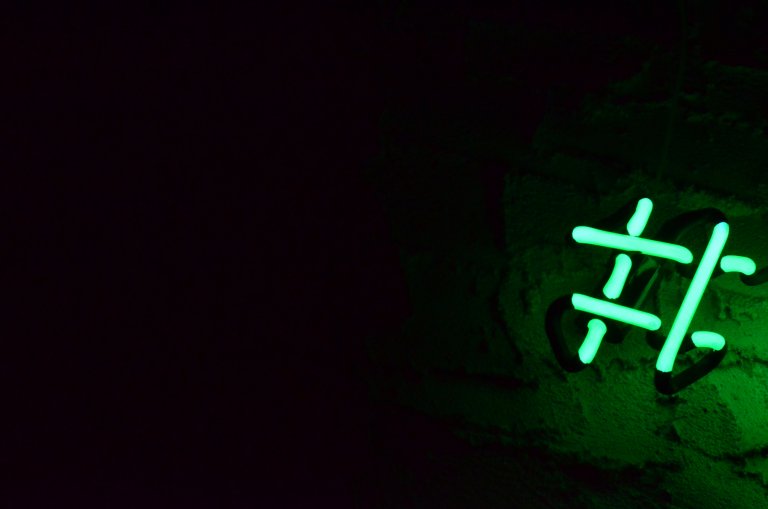 The 2023 general and presidential elections in Turkey are just around the corner. However, it is still a matter of curiosity how Turkey's media landscape will look like in the pre-election period after the New Disinformation Law in the current political climate and which political communication strategies will be adopted for election campaigns. This blog series focuses on the use of social media for the upcoming 2023 elections. It brings together a diverse range of experts and scholars, including media scholars, journalists and editors, technology and social media experts, legal experts, political communication professionals and consultants, fact-checking organisations, professionals in journalism, researchers in democracy and civil society, NGOs and research centres . Depending on their critical assessments, experiences, and reflections, this study aims to discuss the prospective impact of social media and social media strategies of the political alliances and to facilitate a debate preceding the elections within the context of authoritarian populism.
What can a longlasting populist leader do to maintain popularity? What can be done to win the elections against a popular ruling party? Can a political party, which is not popular, win the elections? Popularity does not necessarily guarantee votes. However, one cannot be expected to win an election without it. Popularity is still the primary goal of political parties, particularly during the election campaigns. Increasing reach and popularity of social media requires more attention to the political use of social media platforms, which have been integrated in the election campaigns for more than a decade now. The affordances of social media transformed the status of popularity and populism and thus election campaigns by enabling the participation of citizens in political engagement and by changing everyday communication practices. However, we should not forget that social media and new communication technologies also offer new affordances to stage or fabricate popularity. During high-stakes events like elections, where the parties compete for political power, you do not have to be Machiavelli to expect that politicians would use all the tactics, strategies, and forms of political communication available to secure a victory.
We should consider more carefully the diversity of the actors and complexity of their relations in the hybrid media ecology for popularity, in the context of rising populism and post-truth communication. Disinformation and misinformation, conspiracy theories, fake news, computational propaganda, automation techniques, bots, astroturfing, targeted campaigns, trolling, sensationalist and polarizing content, rumours, manipulative practices have been employed for influencing and fabricating opinions, for attracting supporters and for discouraging or delegitimizing undesired opinions. Although we cannot claim that distortion of the facts and the use of manipulative techniques are unique to the Internet and social media, digital media ecology transformed the production and dissemination of these techniques. Now, they can be easily spread by fully automated, partially automated systems or human accounts. Existing evidence and studies show that social media in post-Gezi Turkey has become a digital battlefield. The Washington Post declared the upcoming elections in Turkey "The World's Most Important Election in 2023" (Ghosh, 2023). There are several political, economic, and social reasons behind this claim. From the perspective of political communication and social media, the elections will be critical.
The year of big changes and chaos
After the Cambridge Analytica Scandal and the discussion about the role of Facebook in the U.S. presidential elections of 2016, after the allegations of Russia's digital interference, we were faced with the realization that social media platforms are not just free spaces for entertainment but can also be used as a psychological tool to influence public opinion and even the results of elections. This scandal led us to pay more attention to the use of social media in election campaigns. On the other hand, we still do not know much about the algorithms of the platforms, which curate our digital world and daily lives. Learning algorithms, the black boxes of social media platforms, know more about us than we know about them, rank the popular, guide us to select what to consume. They collect and mine our data for unknown third parties. We are workers, products, buyers, targets of marketing. Also, algorithms often confine the users into echo-chambers where they only find the echoes of their opinions without hearing about other opinions, which may facilitate political polarisation which both contribute to the rise of populism and post-truth communication.
On the other hand, TikTok managed to become the third largest social media site in 2023 by reaching 834.3 million monthly users in a very short time compared with its rivals (Insider Intelligence, 2023). Last year, we witnessed those social media platforms trying to redesign and adopt TikTok's algorithmic model with some features. TikTok managed to capture user attention by virtue of its unique algorithm, which prospers via perfect personalization (Hern, 2022). However, this success has not been endorsed by all. The US government called the Chinese owned platform a national security threat and forced officials to delete the app from their phones, reporting "a Trojan horse the Chinese Communist party can use to influence what Americans see, hear, and ultimately think" (Clarke, 2023). This accusatory statement of Texas Senator Cruz made other citizens of the world think twice about the political manipulation and interference, but not only where TikTok is concerned but also regarding other US based social media companies.
The latest big news of 2022 was Elon Musk's takeover of Twitter. After announcing his support for Republicans in the election and bringing back former president Trump with some banned alt-right users, he banned some other accounts that he personally dislikes. After the failure of selling the verification checkmarks for $7.99 a month, Musk's extraordinary decisions continued with the shutdown of the departments of human rights, accessibility, AI ethics and curation by accusing them of declining ad revenue (Hatmaker, 2022). Until now he has laid off more than two thirds of the employees including product managers, data scientists and engineers (Conger, Mac and Isaac, 2023). It would not be unreasonable to expect that the resolution of these teams might render Twitter more open to disinformation, hate speech and manipulative coordinated interferences during the elections. His recent announcement on allowing political advertising on Twitter to cover the decline in advertising sales, justify the concerns about democracy and freedom of speech on the platform (Piper, 2023).

Although we can simply claim that the main goal of the social media platforms as all corporations is to make money, the purchase of Twitter by Elon Musk showed the character of the owners, their business plans, the relationships with different states or personal ideologies may affect the platform's policies and so the communication practices of the users and even their political dispositions. International corporations may look for profit, but which businesses do they consider more important? Tesla or Twitter? Governments look to regulate communication and information sources, but what do they regard as priorities? Protecting the citizens or controlling the dissidents? If an authoritarian state wants to implement censorship, will Musk's Twitter adhere to global free speech principles or abide by the local censorship laws in other countries? While these recent global events show us that we should be always ready to investigate the issues and challenges occurring in digital media, we should also consider the interactions of multiple actors and forces and their visible and hidden motivations depending on the specific local context.
Turkey's endless wrestling with social media
The media landscape of Turkey has dramatically changed compared to the period of the 2002 elections which brought the AKP (Justice and Development Party) to power. AKP redesigned Turkish media by changing the ownership structure, sales of media outlets to pro-AKP businessmen, punishing other media outlets with tax investigations and fines. They banned the independent outlets and introduced legal means to increase pressure on journalists. The mainstream media's (lack of) coverage of the Gezi Park protests in 2013 demonstrated the success of these efforts to controll the discourse. AKP's first attempted to control online communication by an Internet Law in 2007 which criminalized content. Erdoğan's battle with social media started with the employment of Twitter by the Gezi protestors in the anti-government demonstrations. Calling Twitter "the worst menace to society", the government started to introduce legislative and regulatory controls and deployed social media teams and tools to dominate digital spaces as much as traditional media. Today, it is estimated that around 90-95% of the traditional media in Turkey are under the control of the government (Mumay, 2023). That is why unlike other populist leaders, Erdoğan has complained about social media, but not about established media.
Internet freedom has been in decline since the protests in Turkey (Freedom House, 2022). Several times, Information and Communication Technologies Authority (BTK) blocked access to Twitter, Youtube, Facebook, Instagram, Wikipedia and some digital news sites since the protests. Also, a transparency report released by Twitter showed that Turkey hold the world record in terms of legal demands, court orders, withheld users and content removal since 2013. The social media law enacted in 2020 introduced stricter legislations to exert control over social media platforms and forced them to remove inappropriate content within 48 hours. The report of EngelliWeb published by the Freedom of Expression Association, acknowledged the consequences of the bill. In 2021, Turkey had blocked access to 574.798 websites, 130.000 URLs, 7.000 Twitter accounts, 40.000 tweets, 10.000 YouTube videos and 6.200 pieces of Facebook content.
In 2021, 146.167 social media accounts were investigated by Turkey's interior ministry and legal action was taken against 6.743 of them with the charges like propaganda for terrorism, inciting hatred, spreading provocative content, violations of personality rights and even provocative content and false news about the depreciation of Turkish lira. In 2021 alone, 1911 social media users were taken into custody and 73 of them were detained (Akdeniz & Güven, 2021). At the same time, pro-government accounts continued to organize hashtag campaigns and exercise trolling activities with anonymous accounts and pro-government news outlets to slam undesired popular people and to silence critical voices (Saka, 2020; Yesil, 2020).
As Turkey is heading towards the 2023 presidential and parliamentary elections, the government or rather the Presidency's Directorate of Communications managed to enact the controversial Disinformation Law in October 2022, which was proposed before June. This law, which claims to fight disinformation and false news, was counted as a move for the upcoming elections to control social media, extend censorship and punish independent journalism. The law provides for up to three years of imprisonment for publishing disinformation and fake news that intend to spread fear in public or risk internal or external national security. Anonymity is considered as a reason for increasing prison sentence. Also, online news sites are treated as newspapers under the scope of Press Law No. 5187, so the Press Advertising Agency can grant advertising and announcements, which may lead to exclusion of some critical news outlets, but to the funding of pro-government websites (Adal, 2022).
A month later, the government applied new regulations after the deadly explosion in Taksim Istanbul. A few hours later, a ban on reporting the event was announced by the Radio and Television Supreme Council (RTÜK). Shortly after, the Information Technologies and Communications Authority (BTK) blocked access to social media platforms for 10 hours, including Twitter, Instagram and YouTube via Internet throttling. Turkish authorities also reported that they started investigation against 25 social media accounts for sharing provocative content to cause fear, panic and turmoil in society and incite hatred and hostility. The restrictions demonstrated how the government could use new legislative power, not only to curb the spread of disinformation, but to restrict the public's right to information, criminalize alternative information and impose full authoritative control over news and information (Akman, Kozok & Ersoy, 2022). Considering Turkey's history of blackouts, social media blocks and internet restrictions in the aftermath of explosions, political incidents, and terror attacks, Taksim explosion enabled by the Disinformation Law heightened concerns about freedom of speech and the public's right to information during the pre-election period.
In 2013, Erdoğan had declared his 2023 vision of Turkey and set goals for the 100th anniversary of the Republic, like becoming one of the top ten world economies, a rise in GDP of 25.000$ and improvements in the health, education and energy sectors (Hussein, 2018). Amidst a growing economic crisis, a growing refugee problem, corruption claims, cultural and social polarization and severe restrictions on democratic rights, the elections are expected to be tight. Some polls have shown that the AKP-MHP ruling coalition is behind the opposition bloc, which promises to restore the parliamentary system. During the 100th anniversary of the Republic, these elections hold tremendous importance for the future of Turkey as well as for the world.

At the time of writing this blog, Turkey was hit by devastating earthquakes in the south which killed more than 46.000 people and caused mass property destruction and damage. Since our interviews were conducted before January, the authorities have faced severe criticism from the public and opposition on several grounds: inadequacy, disorganization and late arrival of rescue efforts, corruption claims in the aid organizations, ignorance of warnings about the poor quake infrastructure, lack of accountability in the use of earthquake taxes, and restricting aid and rescue efforts of the other organizations and municipalities for the sake of centralized decision-making system of the presidential regime (Ozdemir & Kirby, 2023). However, we do not know how this widespread criticism will affect the votes of the ruling party, but two recent polls showed that Erdoğan and its ruling party retained its support to a large extent as before the quake and opposition did not gain votes due to late naming the candidate (Altayli & Pamuk, 2023). Despite the ongoing problems and difficulties with voting in the region of the disaster, Erdoğan said that the elections will still be held in May.
Fast-approaching elections and the alliances
Before you proceed to read the next parts of this blog series, it will be important to know the main possible alliances in the elections. Let's start with the ruling coalition, Erdoğan's Islamist conservative AKP ruling since 2002 and its small partner, the ultra-nationalist MHP. The ruling People's Alliance was formed before the 2018 elections between the right-wing conservative Justice and Development Party (AKP) and the far-right ultra-nationalist Nationalist Movement Party (MHP). They voted for Erdoğan as the joint presidential candidate, when he declared that he would run for the last time in the 2023 elections. Although Erdoğan announced on 24 January that the elections will be held on 14 May, the dispute over his eligibility to run for the third time broke out again (Euro News, 2023). The opposition alliance, the "Table of Six", declared in a joint statement that the announcement of Recep Tayyip Erdoğan to run for the presidency for the third term is in violation of the constitution.
The strongest oppositional alliance against the ruling People's Alliance announced their proposal for the new constitution that will change the executive presidential system known as the Turkish presidential system, introduced by President Erdoğan in 2018 to the strengthened parliamentary system (Duvar English, 2023). The alliance calls itself "Table of Six," because it consists of six political parties, the main opposition Republican People's Party (CHP), İYİ (Good) Party, Felicity (Saadet) Party, Democrat Party (DP), DEVA (Democracy and Progress) Party, and Future (Gelecek) Party. "Labor and Freedom Alliance", other opposition alliance includes left-leaning parties Peoples' Democratic Party (HDP), Workers' Party (TİP), Labor Party (EMEP), Social Freedom Party (TÖP), Labor Movement Party (EHP), Socialist Assemblies Federation (SMF). Kemal Kilicdaroglu was announced on 6 March as the presidential candidate of the six-party alliance as the main rival to President Erdoğan. Labor and Freedom Alliance will discuss supporting Kemal Kilicdaroglu for presidency.
Following the introduction, this blog series will continue to discuss and explore the prospective impact of social media in the elections.
Adal, H. (2022, Oct 14) Türkiye's new 'disinformation law' explained. English BiaNet. Retrieved.
Akdeniz, Y. & Güven, O. (2021) Üst Düzey Kamu Şahsiyetlerinin İncinen İtibar, Onur ve Haysiyet Yılı. ( The Year of the Seniors İfade Özgürlüğü Derneği (İFÖD – Freedom of Expression Association) EngelliWeb 2021. Retrieved.
Akman, B., Kozok, F. & Ersoy, E. (2022, Nov 18) Turkey Tested New Censorship Powers After Istanbul Blast. Bloomberg. Retrieved.
Altayli, B. & Pamuk, H. (2023, Mar 3) Pollsters see support for Erdoğan's AKP largely unscathed despite quake. Reuters. Retrieved.
Clarke, L. (2023, Feb 3) TikTok: how the west has turned on gen Z's favourite app. Retrieved.
Conger, K., Mac, R. & Isaac, M. (2023, Feb 26) In Latest Round of Job Cuts, Twitter Is Said to Lay Off at Least 200 Employees. The New York Times. Retrieved.
Freedom House. (2022). Freedom on the net. Retrieved.
Ghosh, B. (2023, Jan 9). The World's Most Important Election in 2023 Will Be in Turkey. Washington Post. Retrieved.
Glinski, S. (2023, Mar 6) Turkey's Balancing Act Between Putin and the West. Foreign Policy. Retrieved.
Hatmaker, T. (2022, Nov 4) Elon Musk just axed key Twitter teams like human rights, accessibility, AI ethics and curation. TechCrunch. Retrieved.
Hern, A. (2022, Oct 24) The TikTok takeover How TikTok's algorithm made it a success: 'It pushes the boundaries'. The Guardian. Retrieved.
Hussein, M. (2018, Feb 12) Vision 2023: Turkey and the post-Ottoman anniversary Memo Middle East Monitor. Retrieved.
Mumay, B. (2023, Feb 2) Opinion: Press freedom in Turkey is trapped inside the ballot box. Deutsche Welle. Retrieved.
Ozdemir, O. & Kirby, P. (2023, Feb 11) Turkey earthquake failures leave Erdoğan looking vulnerable. BBC News. Retrieved.
Piper, J. (2023, Mar 3) Elon Musk reopened Twitter for political ad business. But is it too late? Politico. Retrieved.
Saka, E. (2020). Social media and politics in Turkey: A journey through citizen journalism, political trolling, and fake news. Lanham, MD: Lexington Books.
TikTok users worldwide (2020-2025) (2023, Jan 19) Insider Intelligence. Retrieved.
Turkey's Erdoğan announces elections will be held on 14 May (2023, Jan 23) Euro News. Retrieved.
Yeşil, B. (2021). Social media manipulation in Turkey: Actors, tactics, targets. In H. Tumber & S. Waisbord (Eds.), Routledge companion to media disinformation and populism (pp. 386–396). London, UK: Routledge.