Follow the updates? Deve­lo­ping the Tech­no­graph as a metho­do­lo­gi­cal device to work with data from the Inter­net Archive (2023)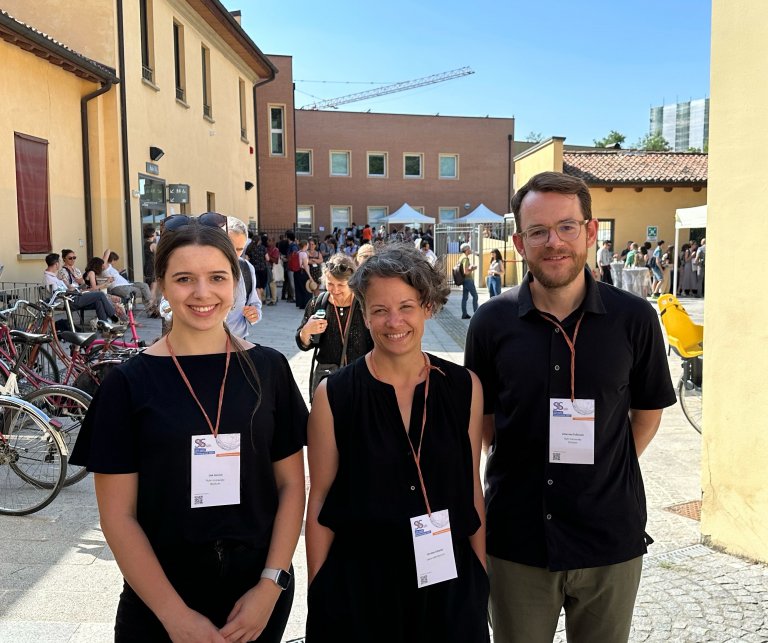 Vortrag
Presentation at STS Italia Conference 2023, Bologna
Presentation at STS Italia Conference 2023, Bologna
This presentation discusses the "Technograph", a methodological device we are developing for analysing web archive data. It functions as a visual interface on top of data from the Internet Archive and is being developed as part of a project called "Historical Technography of Online Commenting".
The historical web is considered part of a "technographic field", i.e. a field strongly co-constituted by its technologies. The points of departure for researching such fields are, as a result, not – as in "ethnography" – an "ethnos", but a technology.
The project reconstructs the historical development and spread of commenting technologies across the web via large web archive data samples. Of specific interest for the project, however, are updates because these might indicate – in a quite Latourian sense – controversies.
The Technograph helps us to develop and map technographic fields: it leads from 'quantitative' web archive data to 'qualitative' data from interviews and other sources that one might discover when following the updates. It also assists to produce update histories that structure subsequent interviews with web actors. As a result, these interviews can, rather than merely letting interviewees reproduce their biographisations, bring more actors, specifically commenting functions and their updates, into these interviews.
Thus, the Technograph points us to possible paths we can follow in order to reconstruct controversies around online commenting. It leads us to historical web actors, such as newspaper editors or software developers, who have been responsible for setting up and maintaining commenting technologies and sections. In many cases, they help understand past controversies around online commenting, and these controversies can help us to reconstruct past practices and their transformation.
The presentation wants to discuss the Technograph's agency and its consequences for the development of research devices helping to develop technographic fields by defining whom, what and how to follow.